Welcome to ZHC
We are delighted to invite you to our website. Yangzhou Zhonghui Cosmetic CO., Ltd known as Zhong Hui Cosmetic (ZHC) founded in August 2000. It is

specialized in manufacturing and exporting cosmetics and cosmetics accessories world wide. ZHC is located in Yangzhou near Slender West Lake, Jiangsu, China. It is surrounded by pretty natural environment which gives us a greater insight and much more profound understanding of beauty as we are committed to empowerment through personal enhancement and diversity of beauty ideals. We are ready to cooperate with you as we live in the world without borders but common language¡ª¡ªcosmetics to open a new world.
TRY US NOW TO SEE!!

Brief Introduction
ZHC has more than 2200pcs of different kinds of cosmetics and over 3500pcs cosmetic accessories. Our average annual turnover is USD 7 million with at least 150 workforces. We supply prestigious products with desirable colour, premium quality with reasonable price as we are the world¡¯s factory for cosmetics and its accessories. Our products enjoy good sales in Europe, America, Australia and South Africa to mention the few.

Our Factory
In 2003 new modern factory for cosmetics and cosmetics accessories was established. It was the initial start of innovation and development of new technology using modern machines. The increased total area increased fashionable designs and premium quality with the best price ever in the market. Research and development are crucial for us, and we love what we do and we do it very well by the help of committed staff, modern machines and talented experts. Equipped modern machines are operated by qualified and authorized engineers that always ensure quality requirements are met. We carry CE (European), FDA (American) and GMPC (Good manufacturing practice for cosmetics) certificates and ISO 9000 certified quality management and ISO 14000 certified environmental system to guarantee you competitive. Products are available under the private labels facilitated by our teamwork and client¡¯s technical stuffs to understand customer¡¯s requirements and find the most satisfactory solutions to turn customer¡¯s ideas into facts. Moreover, one third of our workers holding certificates and are qualified to operate special machine that needs special authentication from the government. This enables us to guarantee the leading time for the finished goods within 30-35 days after confirmation for mass production. However, prior to mass production, samples are delivered to the customer for test and confirmation if necessary. Factory is located in industrial park in the highway to Shanghai, which make simpler transportation for the finished products without delay. Our main strategy is to build market and we have been working closely with customers/clients as we invite them to visit us at least once in a year to develop effective market.

Seek Perfection without Limit
Good designers, product development team, quality control, modern laboratory, and improved administration system,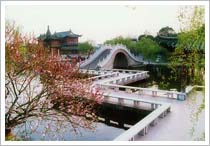 guarantee premium products, superior service and reasonable price. We also provide certificates for different countries requirements if considered necessary. Our customers chosen to partner with us over the years due to our categorized unsurpassed services and dedicated team focused on maximizing our partner¡¯s sales and profits. Forward your orders and requirements to us to see what we can do for you.

Our Service
Learn more about our products by clicking Contents column to find what you need for superior service.